Summary
The survey results for your team or organization are visible in the results dashboard in My Effectory. The results dashboard turns your survey results into actionable insights. In this article you will learn how to access the results dashboard.
"Results are ready"-email
When the results are ready you will receive an email with a link to the results dashboard.
Click on the link to see the results.
In My Effectory
You can access the results dashboard by logging in to My Effectory.
Via "Home"
On the My Effectory homepage, you can find the latest activities for your projects.
When the results of your surveys are ready, you will find a link to the results under "Latest activities".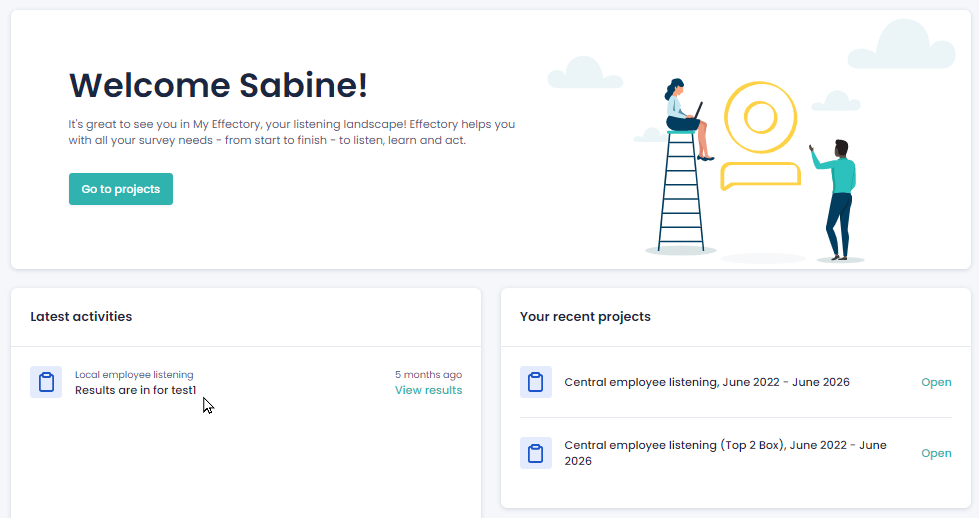 Via "Projects"
Go to the "projects" tab.
Under "results" select your survey.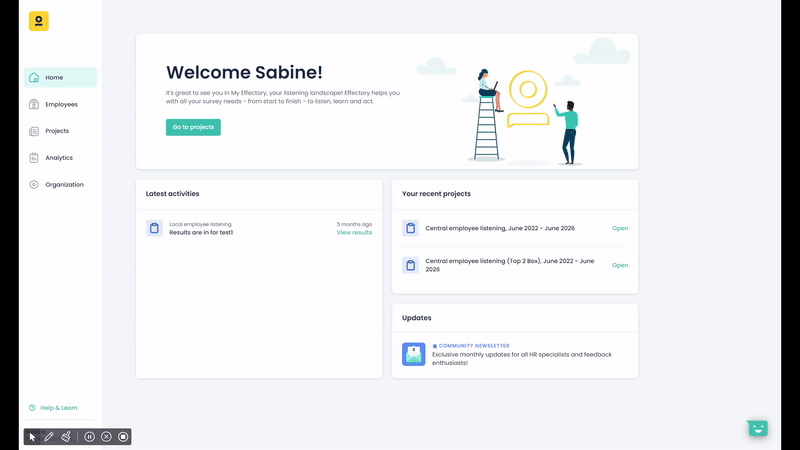 Via the survey timeline
On the survey page, the survey timeline will indicate that the results are ready.
Click on "view results" on the top banner of the survey timeline to access the results dashboard.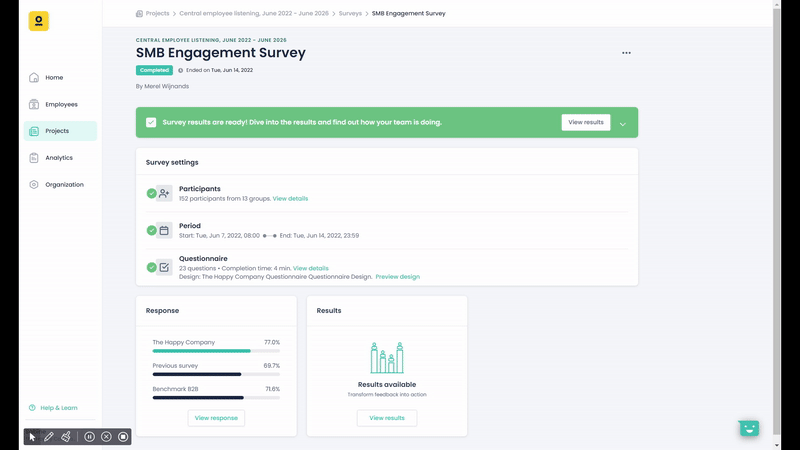 Once logged in, you will see an overview of your survey results. You can adjust the insights per team using the navigation at the top: