Multi-factor authentication (MFA)
is required by default for
Central
and
Employee Coordinators
to be able to log into My Effectory. These are the user roles that have access to the most sensitive information.
Central Coordinators can set up in My Effectory whether MFA activation should also be extended to Project, Local, and Result Access Coordinators:
Log into My Effectory.
Go to the Organization tab.
Go to Security.
Select Multi-Factor Authentication (MFA).
Use the checkboxes to determine which roles need to use MFA.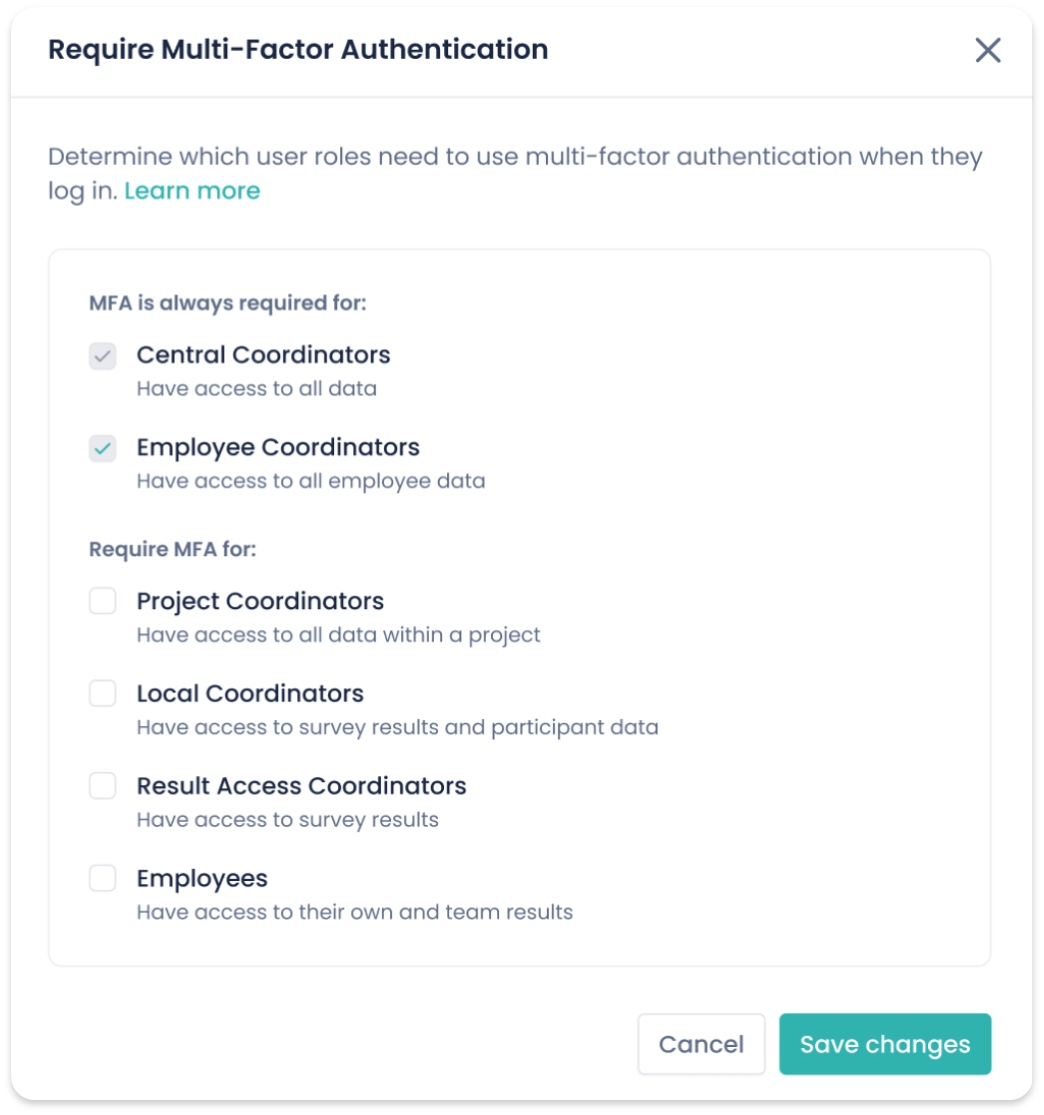 Rules and restrictions of MFA
The 6-digit code in the authentication e-mail is valid for 5 minutes or until first use.
If you are using Single Sign-on for My Effectory, you must set up your own MFA and cannot use the Effectory MFA.
To turn MFA off, change your settings in Security. Note: For Central and Employee Coordinators, MFA cannot be turned off!
Once your contract with Effectory expires, your organization's personal information, including e-mail addresses and phone numbers, is safely deleted.