This article explains the consequences of employee data updates on existing surveys. It will guide you through the restrictions that apply to employee data synchronization.
Why is this important? Your employee data can be managed centrally from the Employees tab and is continuously synchronized with your projects. This means that, at times, some elements in your project may change because of adjustments made to the employee data. This can affect, for instance, the set-up of your group structures or the participants of a survey you've recently planned.
Consequences: Employee data updates & survey phases
You may change your employee data at any moment, and it will automatically and immediately synchronize with all your projects. However, for your changes to be pushed through to existing surveys, some requirements must be met.
There are four possible stages of a survey: Draft, Planned, Running, and Completed. For each phase, different data synchronization restrictions apply:
Draft No limitations. All employee data changes are always pushed through.
Planned Employee data adjustments are pushed through up to twelve hours before the launch date. After this timeframe, the survey's employee data is frozen, and any modifications made are no longer synced.
Running Only personal information keeps syncing: while a survey is running, it is possible to adjust participants' First name, Last name, and E-mail address fields. Adjustments to any other fields are not pushed through.
Completed Employee data adjustments are not pushed through.
Consequences: Employee data updates & group structures
In some cases, changes made to your employee data may influence the setup of your group structures.
Example: The group structure is affected when groups of participants are renamed, moved within the organization, or removed. This may affect the configuration of the participant lists in your surveys in the Draft and Planned phases.
Time limit of 12 hours:
When the group structure is changed by an employee data update, this is automatically pushed to
Draft
surveys and
Planned
surveys
up until twelve hours before the launch date/time
.
Note: A notification informs coordinators of the project that their survey's participant selection has been updated. No confirmation is needed from the survey creator for My Effectory to process these changes.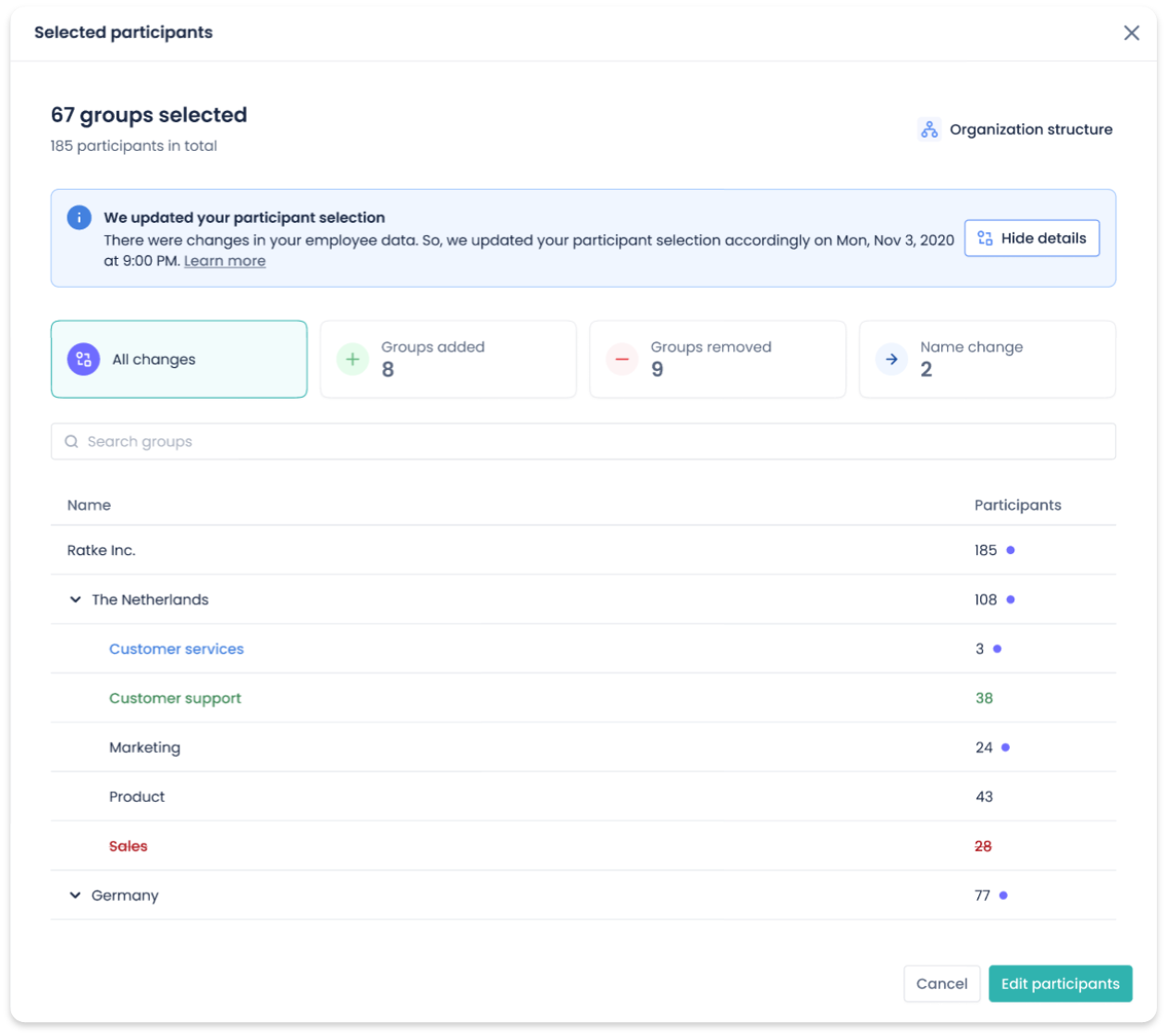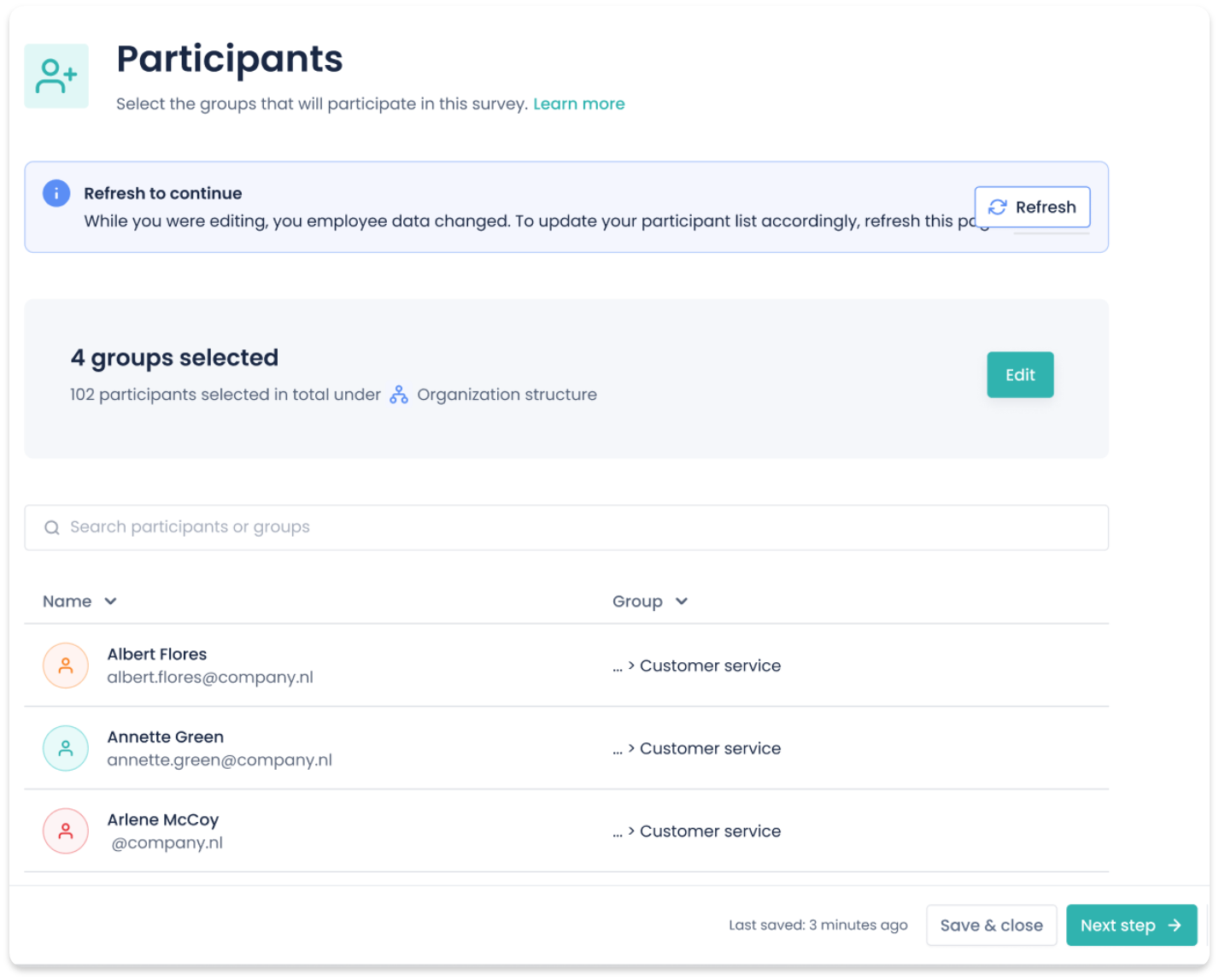 Exception: If your project uses the Selectable participants mode (which enables you to select only individual participants for a survey instead of groups), confirmation from the survey creator is needed for any employee data changes to be applied to a survey.