The Review before importing page provides you with an overview of:
The employees that will be added: New employees that will be added to your existing employee data
The employees that will be updated: Existing employees for which changes have been detected in one or more data fields
The employees that will be removed: Existing employees who don't appear anymore in the file you're importing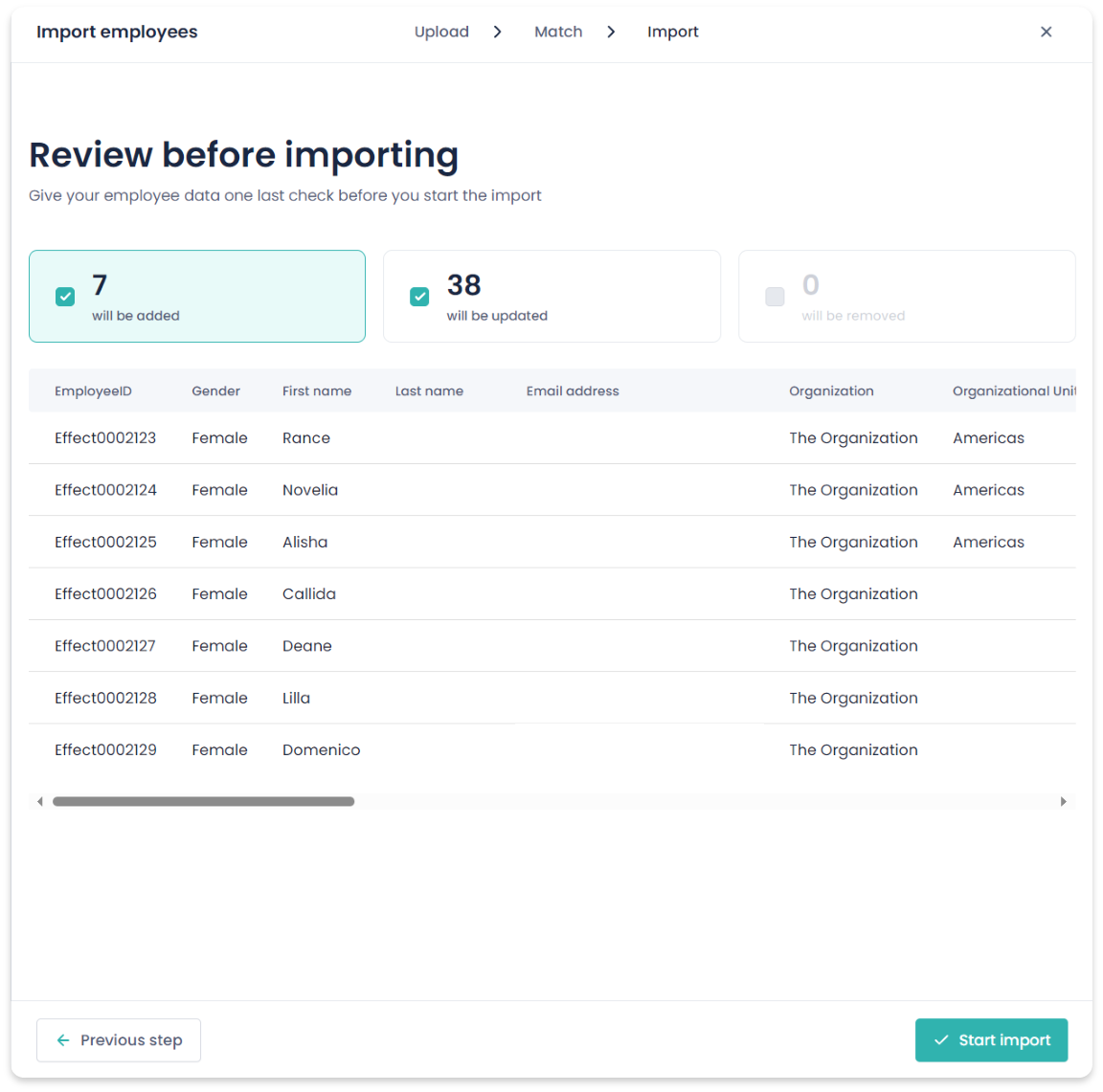 Review each overview by clicking on each of the three boxes.
Indicate whether the change should be performed by (un-)ticking the checkboxes.
Click on Start import.


> My Effectory will begin to process your employee data file. You will be notified once completed. You will then immediately be able to view your up-to-date employee data in the Employees tab.
Note: Always keep your Employee ID values consistent in every upload! This is how My Effectory recognizes employees and detects whether records are being added, adjusted, or removed.